Description
DIMENSIONS OF THE RW 330 FLAT WING
Width (span)
The wider your rear wing, the more roll stability your setup will exhibit. Winglets or anhedral/dihedral shapes will aid in directional stability, fighting yaw. But those variations will affect the roll stability less than downright width.
Chord
The more chord your rear wing features (leading edge to trailing edge), the more pitch stability you will have. Interestingly, fewer wingspan and narrower chords will create a more responsive foiling setup. make for a faster reaction in their roll and pitch directions.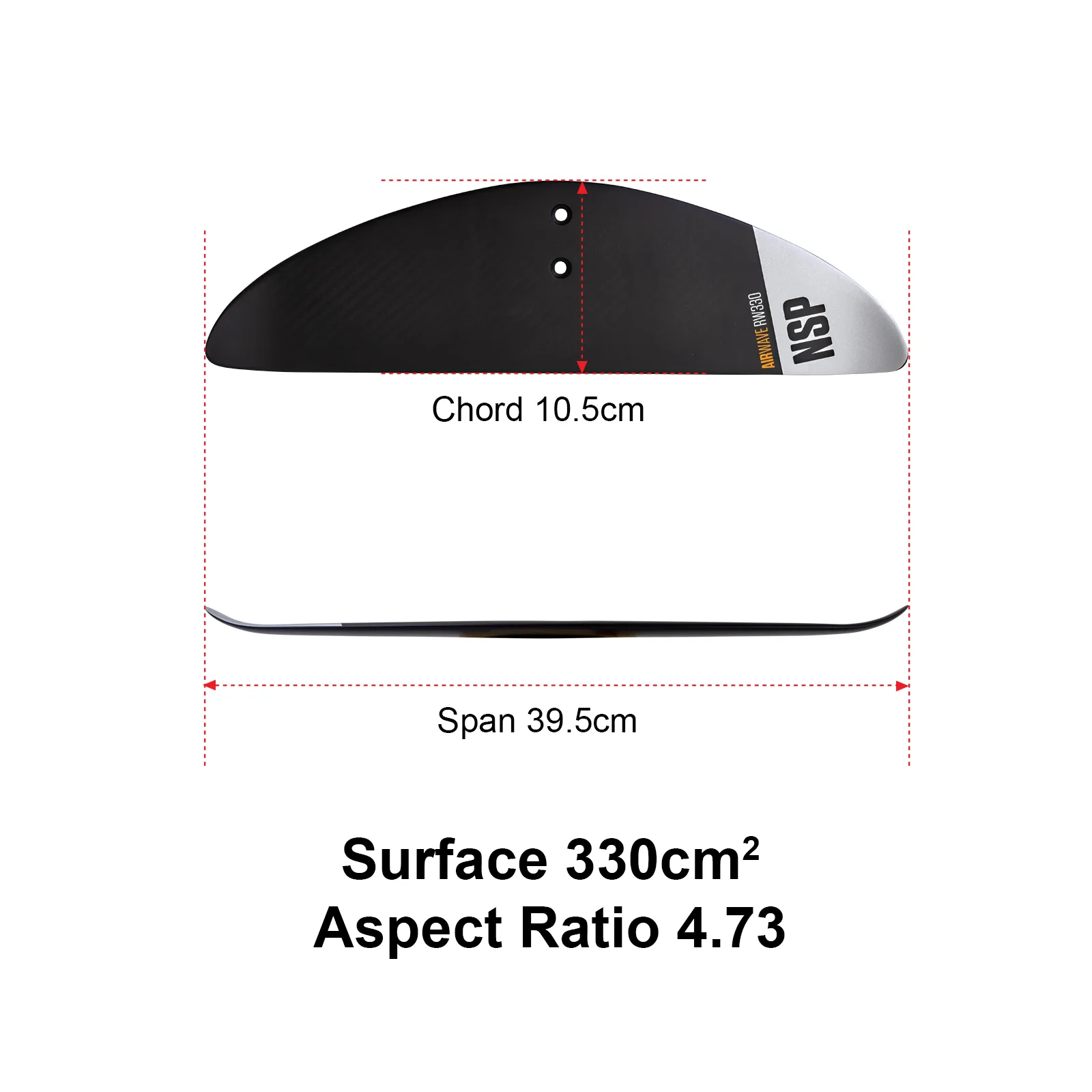 REAR WING SHIM KIT
The 3-piece, 1-3 degree Shim Kit has been redesigned and molded from fiber-reinforced nylon, working perfectly with the RW 245 High Aspect Wing.
The different degrees of each shim changes the angle of the wings in the water so you can customize your ride for more stability, faster lift maximum speed, or the best for pumping or winging.
• The 1-degree shim gives the least amount of drag, increasing speed but requiring some pumping to get up on foil.
• The 2-degree shim offers a great balance between stability and speed. It is the best choice to start out on.
• The 3-degrees shim gives the most lift and is the easiest to get up on foil with, but a little slower, making it useful for beginners or foilers who prefer a quick lift.
SUGGESTED FRONT- AND REAR WING MATCHING
| | RW330 Flat | RW340 M | RW245 High Aspect | RW225 Riblet | RW275 Riblet |
| --- | --- | --- | --- | --- | --- |
| Glider 1050 | | | | | |
| Glider 1250 | | | | | |
| Glider 1450 | | | | | |
| Glider 1650 | | | | | |
| Gull 1720 | | | | | |
| Gull 2100 | | | | | |
| Riblet 1025 | | | | | |
| Riblet 1225 | | | | | |
| Riblet 1425 | | | | | |
Best match
Possible

Trimmed