Description
Available in four sizes:
• 57.5cm Fuselage is ultra-short and perfect for advanced wake- and surf foilers wanting to go from rail-to-rail as quick as possible and perform lightning fast turns.
• 60cm Fuselage is super-responsive but balanced, your gybe is going to be tighter, consistent and most of all, easier. Your pumping cadence also improves, allowing for some very big wings to be pumped.
• 70cm Fuselage is included as the go-to fuselage in the Modular 70 Kit (orange), the 70cm is our best allround option for foilers wanting stability, prolonged glide and efficiency.The 70cm is also ideal for downwind runs (1kg).
• 85cm Fuselage is our longest, stiffest and most directional fuselage. Great for beginning foilers trying to wake for the first time, and wingfoilers looking to get the most out of their larger kit (1.2kg).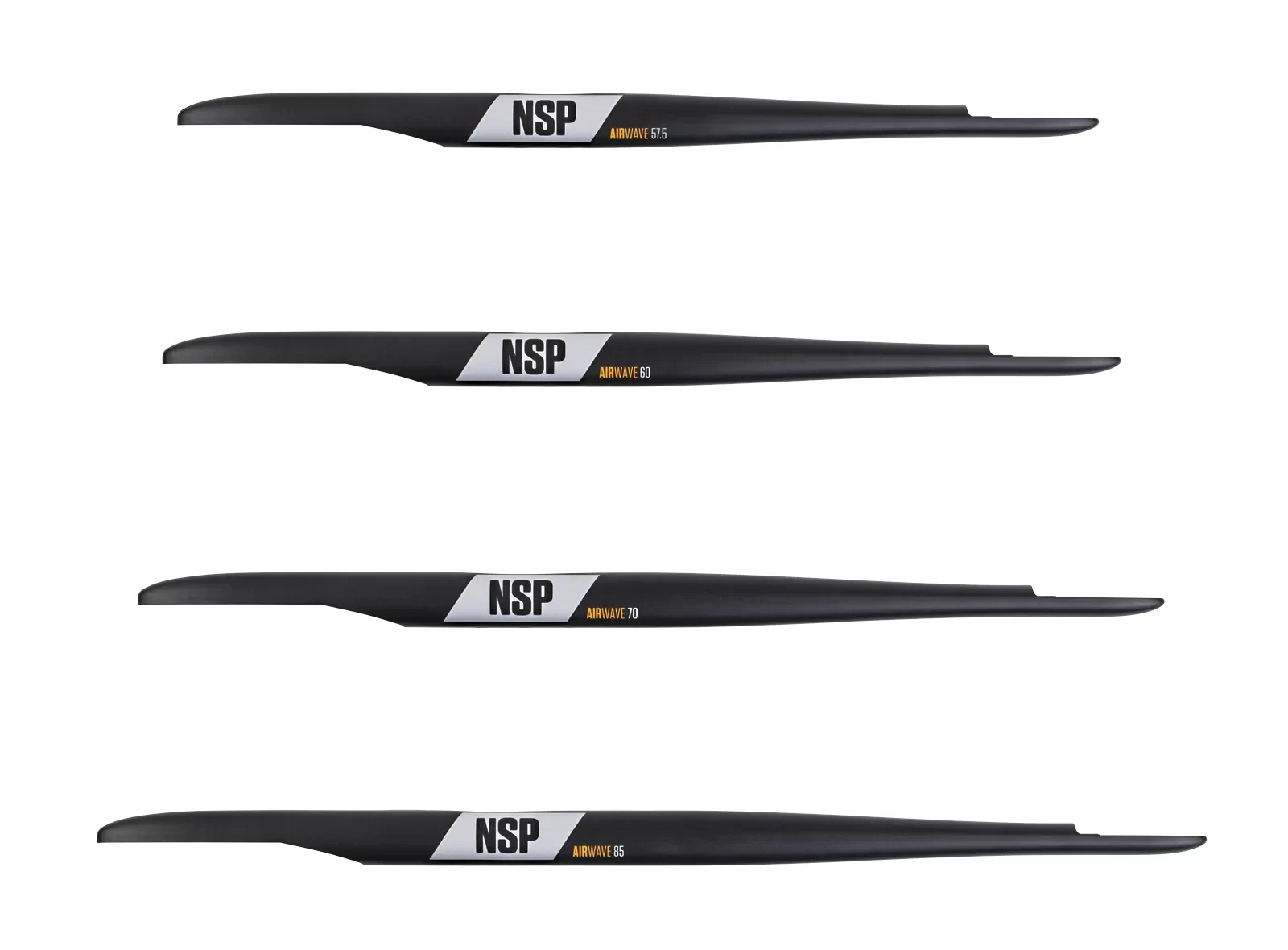 FRONT WING MOUNT
3x Marine-grade stainless steel thread inserts
REAR WING & SHIM TOP MOUNT
2x Marine-grade stainless steel thread inserts
A word on the Airwave fuselage length
The longer your fuselage, the steadier and stronger the lift you are going to get out of your setup. The less distance between your front wing and stabilizer wing, the more squirrely and turn-happy the foil is going to get.
For high-wind applications like windsurfing, the benefits of a longer fuselage work in your favour, adding balance, glide and directional stability to your ride. In the more surfier applications like prone foiling or wake foiling, you are typically going to benefit from a shorter fuselage and the ability to make short-radius turns, quick pumps and rail-to-rail manoeuvres.
Think of it this way, the shorter your fuselage, the smaller the radius your two wings (front wing and rear wing) becomes, allowing for quick and responsive riding. The responsiveness does come at a price, as the efficiency of the foil decreases, meaning less lift and less leverage in our pumping.
A longer Airwave fuselage means stability and great leverage, whereas the shorter Airwave fuselage will be more fun, more responsive and better suited for turnier applications.
COMPATIBILITY
All V1 & V2 front wings compatible with orange and black fuselage
All V1 & V2 masts compatible with orange and black fuselage
Only V1 rear wings compatible with orange fuselage
Only V2 rear wings compatible with black fuselage