Shapers Union is a collaboration between NSP and several world-class shapers from around the globe. Established to bring new life, energy, and high performance to the surf range, Shapers Union is our way to showcase the incredible talent of Shapers who have collaborated with World Champions, from longboarding to short boarding.
NSP is currently teamed up with Hawaiian-based Carl Schaper and the Australians, Tully St. John, the late Kym Thompson, and Marcie O'Neill. All masters at their trade, these Shapers create the boards that allow top-level surfers to achieve the impossible, while also providing groms with the gear that enables them to hone their skills from entry-level, right up to the tour.
Layup
NSP Shapers Union boards will be predominately constructed using the latest high-performance Custom Surf Epoxy (CSE); the next-level in surfboard technology by NSP. Our very best craftsmen start out with a CNC-cut EPS core and sand it by hand into the final desired shape. Each shape then gets a different tried and tested glassing schedule with a UV-stable resin, along with fiber-reinforced tail patches, finalized with a satin rub finish. We also feature Shapers Union boards in our popular Protech, PU and Elements constructions.
Carbon Reinforced Tail
Each CSE Shapers Union board comes standard with NSP's carbon reinforced tail for added strength, flexibility and flex.
Fin boxes
Shapers Union board features NSP's new FTU fin box setup (compatible with your favorite Futures® fins), resulting in a high-performance surfboard generating speed and maneuverability.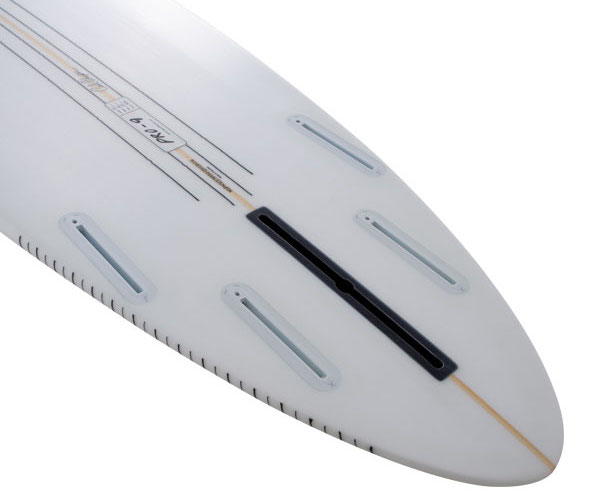 By displaying one of these two logos, Shapers Union boards distinguish themselves from the rest of the NSP-designed boards. The promote this special line of high-performance shapes, NSP now also offers Shapers Union short-sleeve shirts, which you can find here.