NSP is currently teamed up with Hawaiian-based Carl Schaper and the Australians, Tully St. John, Kym Thompson, and Marcie O'Neill. All masters at their trade, these Shapers create the shapes that allow top-level surfers to achieve the impossible, while also providing groms with the gear that enables them to hone their skills from entry-level, right up to the tour. Meet the NSP Shapers here:
"𝘐𝘵 𝘪𝘴 𝘸𝘪𝘵𝘩 𝘨𝘳𝘦𝘢𝘵 𝘴𝘢𝘥𝘯𝘦𝘴𝘴 𝘵𝘩𝘢𝘵 𝘸𝘦 𝘩𝘢𝘷𝘦 𝘵𝘰 𝘢𝘯𝘯𝘰𝘶𝘯𝘤𝘦 𝘵𝘩𝘦 𝘱𝘢𝘴𝘴𝘪𝘯𝘨 𝘰𝘧 𝘔𝘳. 𝘒𝘺𝘮 𝘛𝘩𝘰𝘮𝘱𝘴𝘰𝘯 on November 1, 2022, 𝘰𝘶𝘳 𝘢𝘮𝘢𝘻𝘪𝘯𝘨 𝘧𝘳𝘪𝘦𝘯𝘥, 𝘨𝘪𝘧𝘵𝘦𝘥 𝘴𝘩𝘢𝘱𝘦𝘳 𝘢𝘯𝘥 𝘩𝘢𝘳𝘥-𝘸𝘰𝘳𝘬𝘪𝘯𝘨 𝘤𝘰𝘭𝘭𝘦𝘢𝘨𝘶𝘦. 𝘖𝘶𝘳 𝘵𝘩𝘰𝘶𝘨𝘩𝘵𝘴 𝘢𝘳𝘦 𝘸𝘪𝘵𝘩 𝘵𝘩𝘦 𝘛𝘩𝘰𝘮𝘱𝘴𝘰𝘯 𝘧𝘢𝘮𝘪𝘭𝘺 𝘢𝘯𝘥 𝘧𝘳𝘪𝘦𝘯𝘥𝘴."
Team NSP
Starting at the young age of 15, Kym Thompson made designing surfboards his life's work and to this day he designed and shaped everything from single fin boards, right down to all multi-fin configurations.
Originally Kym began his career shaping longboards and as the shortboard era took hold, Kym advanced his skills and transitioned his designs to meet the demands of the market.
From the beginning, dating back to 2001, Kym and NSP built a strong partnership with Kym being the mastermind behind the popular PU Heritage Series. His Endless, Hooligan and Dream Rider shapes are now reissued in the lightweight- and sustainable CocoFlax series.
NSP is looking forward to continuing a long tradition of bringing high-quality, innovative, yet affordable surfboards by Kym Thompson to the market.
Tully St. John is the owner/Shaper of the legendary Laguna Bay Longboards from Noosa Heads, Australia. Down to earth and heavily involved in the local longboarding subculture, Tully has been shaping since his early days in secondary school. His shapes are being used by multiple World Champions, right through to everyday surfers, wanting something truly exceptional under their feet.
Tully's shapes have been honed on the long-running walls of Noosa's Surf Reserve and its many surrounding beach breaks.
Whether you are riding a Sleep Walker, a Speed line or Overdrive, you can feel the glide and flow in each of his refined shapes.
With decades of experience in the shaping bay, Carl Schaper belongs to the higher echelon of shaper royalty on the Hawaiian island of Oahu. Knowing a thing or two about high-performance surfing, Carl shapes for some of the very best surfers out there, including a longboard world champion pipeline charger and industry legends like Garrett McNamara (Guiness Book of record for biggest wave ever ridden).
You can find Carl's shapes in our new Custom Surf Epoxy line-up of boards, including the Pro-9, the Butter Knife,  The Cheater and our out-of-the-box Rhino Killer, The Equalizer. Some of these were made in Nature Flex as well, and more recently,  the Slot Machine and Pit Cruiser are two hardcore shortboard creations in PU.
Schaper shaping philosophy
"Keep it simple, stay neutral and make sure the boards are fast. Get the right board for the right guy for the right conditions."
Read the Carl Schaper interview here.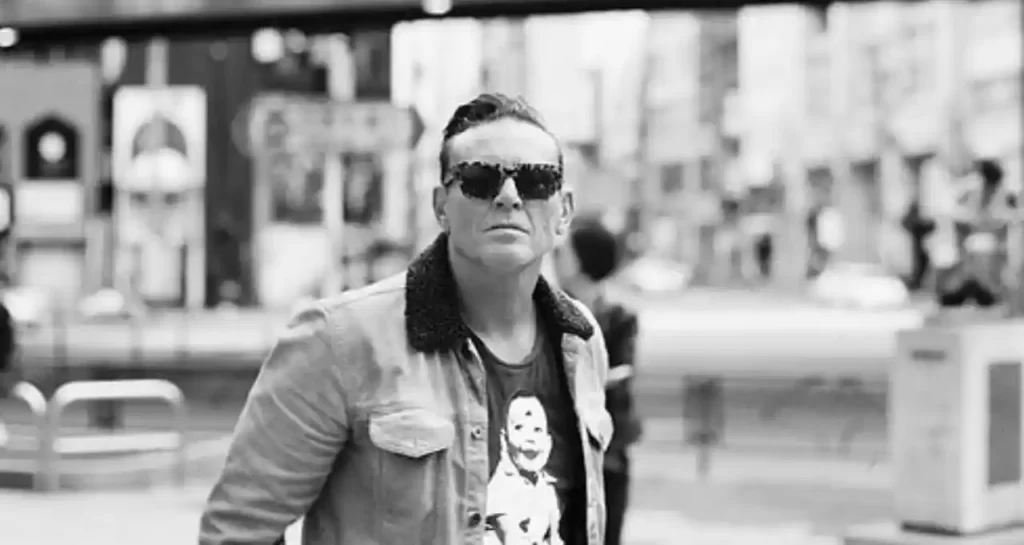 In 2017, legendary shaper, Marcie O'Neill, teamed up with NSP to bring some new direction to the already popular Elements Longboard, Funboard and Fish surf shapes.
Marcie, grew up surfing in Australia and started designing surfboards at the Aloha Factory in 1989. Coming from a traditional, yet eccentric background, when you look a little closer at the lines and rockers, you will see how our Longboard, Funboard and Fish Elements have evolved in terms of performance and taken on Marcie's highly regarded style. Starting in 2021, you can find Marcie's latest high-performance board, the Tinder-D8 in the CSE, Protech and Elements constructions.
We look forward to continuing our partnership with Marcie as we further develop the NSP range, but for now jump on over to nūu Surf to see his latest artistic surf collection and inspirations.
RACE / FOIL / SUP DESIGNER
Our race designer, Alain Teurquetil, first came across stand up paddling back in 2008 when his tandem surfing buddy came back from Hawaii and decided to leave a paddle with Alain. Finding a paddle board in Australia back then was next to impossible, but another coincidence had Alain meet Dale Chapman.
Living just an hour away, Dale was the only shaper on the Gold Coast with an interest in SUP design. Intrigued, Alain spent a lot of time paddling and trying out different concepts that year. Several months later, Alain was traveling back from Europe and visited the Gold Coast once more. This time, Dale was working on 12'6" shapes and unlimited race boards, which caught Alain's interest.
After trying a 16' race board, the virus really got a hold of him. Exploring different performance designs together, Alain quickly hit the limitations of his software. A solution came from Shape3D, a software company specializing in surf designs. By tweaking their CAD program beyond the metrics of classic surf and windsurf designs, creating advanced race boards from design to finish became effortless.
In 2011, team NSP, under the direction of Trent Pedersen (today's Brand Manager and CEO), along with his team, produced their first production race boards. These boards were later selected by the ISA to be used in 2012 at the ISA SUP World Championships in Peru.
From there, with their boards quickly gaining a reputation for speed, Travis Grant joined the NSP team that same year and history was made. Travis rode Alain's winning designs and Dale shaped the prototypes into existence. In 2013 Alain and Dale tested their first 12'6" design in Europe, laying the foundation of NSP's current racing and touring program.
Together, Alain, Travis and Titouan Puyo created a race program that secured 4 Molokai titles, 3 Carolina Cup victories, with many more to come. Today, young gun Ty Judson from Australia is reinforcing the legacy of NSP racing with regular podium finishes, R&D and workshops worldwide.
Today you'll find Alain caught the foiling bug with the range of Pro and Recreational surf and SUP foil boards having his DNA all over them. Alain will now apply his engineering skills to designing boards that can truly fly. We are excited to expand our cooperation with Alain as he designs the next generation of SUP foil, Wing foil and Surf foil boards by NSP.
New features like double concave bottoms, chinned rails, strap inserts and unique innovations like our front stringer on both the Pro models and our fuller nose concave of our Recreational range ensure NSP's foil ranges continues to be state-of-the-art.
Growing up in Mermaid Beach, Gold Coast, Dale Chapman (owner, shaper of DC Paddleboards) has been designing boards for riders, all over the globe, for the last 30+ years. Dale's passion to put the best design under each individual's feet is what drives him to continue shaping.
"Our success is based on the fact that we listen to what our customers want, understand what they are hoping to achieve on the water, and deliver a board that will exceed their expectations."
Dale Chapman
DC Paddleboards and NSP joined forces in 2012 to produce a wide range of NSP DC paddleboard designs. Dale personally shapes the prototypes in Thailand, the boards are then sent to Australia to be tested and then mass-produced and distributed throughout 76 countries. The relationship between NSP and DC Paddleboards enables us to create superior, Australian designs and shapes that reach the enthusiastic sup and elite paddlers internationally. Check out his wide designs, or the DC Super X and Surf X for your next SUP Surf performance long- or shortboard.
"Any good shaper will tell you, it's all about touch and feel. This comes from experience, and most importantly you have to love it."
SHAPERS UNION
Shapers Union is a collaboration between NSP and several world-class shapers from around the globe. Established to bring new life, energy, and high performance to the surf range, Shapers Union is our way to showcase the incredible talent of Shapers who have collaborated with World Champions, from longboarding to short boarding.
Board Lay-ups
NSP Shapers Union boards will be predominately constructed using the latest high-performance Custom Surf Epoxy (CSE); the next-level in surfboard technology by NSP. Our very best craftsmen start out with a CNC-cut EPS core and sand it by hand into the final desired shape. Each shape then gets a different tried and tested glassing schedule with a UV-stable resin, along with fiber-reinforced tail patches, finalized with a satin rub finish. We also feature Shapers Union boards in our popular Protech, PU and Elements constructions.
Logos
By displaying one of these two logos, Shapers Union boards distinguish themselves from the rest of the NSP-designed boards. NSP also has Shapers Union Short-Sleeve Unisex T-Shirts – For more detail, Click Here.