Description
Who's the Pro-9 for
The Pro-9, designed as a single fin or quad fin set-up, is a low-volume, extremely high-performance longboard, capable of doing it all with tons of maneuvering and solid nose-riding.
The 4oz fin patch, a 6mm wood stringer, bottom carbon stringer, and carbon-reinforced tail, give you a durable longboard with great flex and performance, that feels light and responsive.
The consistent feedback is that this board comes together in the powerful swell, where bigger riders like to roam and use their strength and weight to full effect. Think serious speed from a longboard.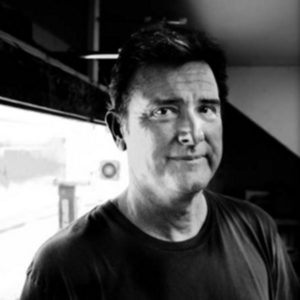 Shaper's Union
The Pro-9 is a Shaper's Union creation, a collaboration between NSP and world-class shapers like Carl Schaper. Established to bring new energy and high-performance to the surf line-up, Shapers Union is NSP's way to showcase the incredible skill and talent of some of the most accomplished shapers in the world.
Having collaborated with numerous world champions, from longboarding to short boarding, these artists and their shapes are now accessible to riders worldwide through NSP and the Shaper's Union.
Residing on the island of Oahu, Carl Schaper operates from the legendary Sugar Mill, creating longboard shapes, guns and mini mals for surfing royalty from Hawaii and beyond. His knowledge of shaping and construction is an essential part of the Shaper's Union DNA.
Pro-9 construction diagram

The Pro-9 CSE benefits from a custom surf epoxy lay-up with a clear UV-stable resin and satin rub finish and combined with a CNC-cut EPS core. This is all laminated with a full 220g biaxial 4oz deck and 6oz bottom, 4oz patches around the fin boxes, a 6mm wood stringer, bottom carbon stringer, and carbon-reinforced tail.
Think of CSE as a lighter, more performance-oriented version of the Pro-9, compared to its Nature Flex version,
Once the carbon, stringer and layups are put together, these components exceed the sum of its parts, creating a durable high-performance longboard with great flex and a light and responsive feel.
"Got that board under my feet finally today. A couple of things…
Paddles really well and sits nicely in the water under my 100kg frame. The first wave a paddled for I missed. Was a little further back than I should have been. But the second wave it glided in really nicely. It felt like it rolled from rail to rail really easy and I feel in a Punchy beach break, it would work nicely."
"The speed out of the bottom turns was very clean and didn't feel to sluggish driving back down from the top of the wave. On rail through tight turns is really leans over and does not feel like it going to bog down. I didn't get near the nose on it. The waves were more of a race-down-the-line on to an open face kind of style."
Kieran Plim from SUP Gear Australia
"Honestly, I've grown up with foam and fiberglass boards forever. Friends have sponsors and are using Epoxy boards – (I was) very hesitant when Jonesy removed his Pro-9 from the cover. The board was his personal board. I quizzed him if it was going to float a 115kg bloke. I was reassured it would and go up and beyond."
"I continued and on my first wave I knew it was a special board. The speed the board allowed me to paddle up and out of the water was amazing. The ability to stall and weave them when I wanted to generate instant speed across the face was like a missile."
"The ability to stand on the tail of the board and really pivot to a vertical backhand snap in the most critical part of the wave, and ride out of it to the next critical turn – felt like I was riding my 6'1 shortboard. It was awesome."
"Next was the ability to be able to nose ride the board like a Malibu. Stand so close to the tip of the nose with 5 or 10 toes and be able to walk back with ease was great."
"In the end, I sold my current foam/fiberglass board to a local shortboarder and purchased the Pro-9 from Jonesy's hands."
Tristan Hamson