Description

Who's the Butter Knife for
Riders looking for a minimal with a deeper performance envelope are well-advised to check out the Butter Knife. With its classic outlines, perfect performance longboard rockers, and thought-out volumes, the Butter Knife is a shape for riders of all abilities looking for a mid-length that works and performs on smaller days.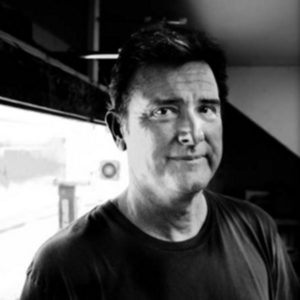 Shaper's Union
The Butter Knife is a Shaper's Union creation, a collaboration between NSP and world-class shapers like Carl Schaper. Established to bring new energy and high-performance to the surf line-up, Shapers Union is NSP's way to showcase the incredible skill and talent of some of the most accomplished shapers in the world.
Carl's philosophy
"Keep it simple, stay neutral and make sure the boards are fast. Get the right board for the right guy for the right conditions."
Residing on the island of Oahu, Carl Schaper operates from the legendary Sugar Mill, creating longboard shapes, guns and mini mals for surfing royalty from Hawaii and beyond. His knowledge of shaping and construction is an essential part of the Shaper's Union DNA.
CONSTRUCTION
Built with custom surf epoxy lay-up with a clear UV-stable resin and satin rub finish and combined with a CNC-cut EPS core, laminated with a full 220g biaxial 4oz deck and 6oz bottom, 4oz patches around the fin boxes, a 6mm wood stringer, bottom carbon stringer, and carbon-reinforced tail, giving you a durable longboard with great flex and performance, that feels light and responsive.
Think of CSE as a lighter, more performance-oriented version of the Butter Knife, compared to its Nature Flex version.
Butter Knife Testimonials
"This thing is mental!!!!! Wish a big comp on the sunny coast was going ahead….. this thing will blow minds!"
Paul Jonesy, Team Rider Australia
"Im 57 yrs old, 200lbs I love this board. I just surfed it yesterday in hard to catch head high waves and I got in waves early. Surfs like a short board off the tail. for me, I need at least 60 liters regardless of length. This board has 64 litres and with the extra length, it catches just about anything for me… I surf it in small waves and head high plus. It works great in all conditions…"
Shredding Hippie Surf Show