Description

Who's the Butter Knife Nature Flex for?
Riders looking for a mini-mal with a deeper performance envelope are well-advised to check out the Butter Knife. With its classic outlines, perfect performance longboard rockers, and thought-out volumes, the Butter Knife is a shape for riders of all abilities looking for a mid-length that works and performs on smaller days.
Built from Paulownia wood sheets with a bamboo stringer, a Nature Flex Butter Knife is a durable longboard with fine-grained, warp-resistant hard wood. Looking good on the outside, it features a SecureCell EPS core on the inside. With its high strength-to-weight ratio, it offers exceptional compressive and flexural strength plus dimensional stability characteristics.
Butter Knife Nature Flex Features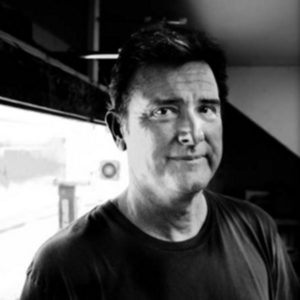 Shaper's Union
The Butter Knife is a Shaper's Union creation, a collaboration between NSP and world-class shapers like Carl Schaper. Established to bring new energy and high-performance to the surf line-up, Shapers Union is NSP's way to showcase the incredible skill and talent of some of the most accomplished shapers in the world.
Carl's philosophy
"Keep it simple, stay neutral and make sure the boards are fast. Get the right board for the right guy for the right conditions."
Residing on the island of Oahu, Carl Schaper operates from the legendary Sugar Mill, creating longboard shapes, guns and mini mals for surfing royalty from Hawaii and beyond. His knowledge of shaping and construction is an essential part of the Shaper's Union DNA.
Butter Knife Nature Flex construction diagram

NSP's Nature Flex technology is the latest in our eco-friendly line of surfboard constructions. Building on our great response to Carl Schaper's range of CSE boards, consumers will now have an eco-alternative for the CSE Butterknife.
Nature Flex lay-ups consist of a strong, SecureCell EPS core, which benefits the environment by minimizing foam cut-offs and foam dust waste. The core is reinforced with a 6mm bamboo wood stringer and wrapped in strong, durable, and warp-resistant Paulownia wood skin.
The result is a state-of-the-art surfboard shape, with an eco-friendly footprint and a classic design.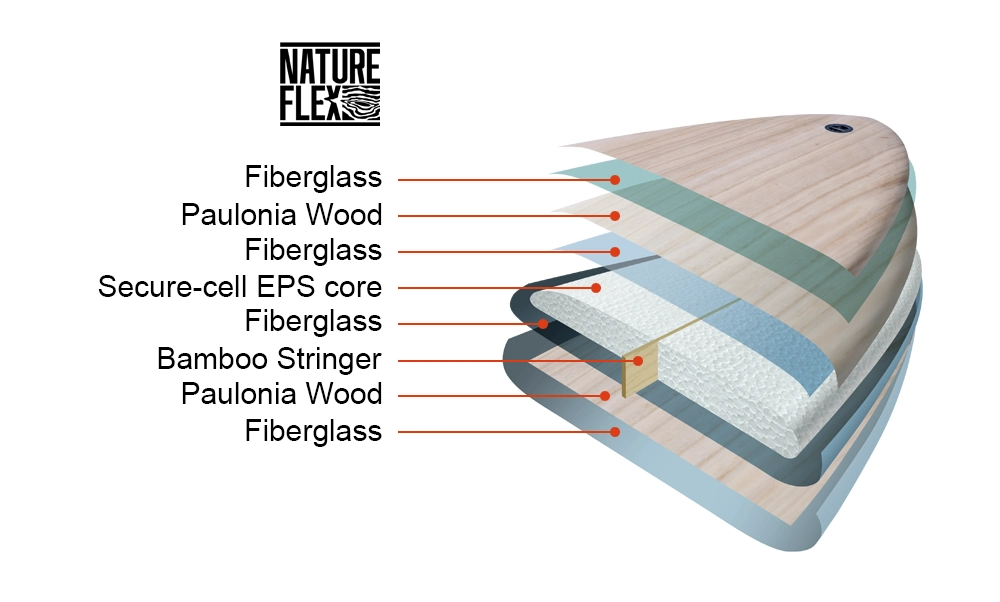 Butter Knife Nature Flex Video