Description
Who's the Pit Cruiser for
The Pit Cruiser is best compared to the Slot Machine, Carl Schaper's other high-performance shape in the NSP line-up. Nearly identical in shape, the Pit Cruiser has a little extra width and added volume, making this the shape that's better suited for larger riders.
A Pit Cruiser is a high-performance shape built for competition-style riding. A little meatier than the Slot Machine, it is best suited for heaver riders or those knowing exactly how much volume they want from their shortboard. The shape features the same pulled nose and tail outline, with the fins positioned close to the tail in combination with a squashed tail, allowing you to ride hard and launch yourself from grunty waves.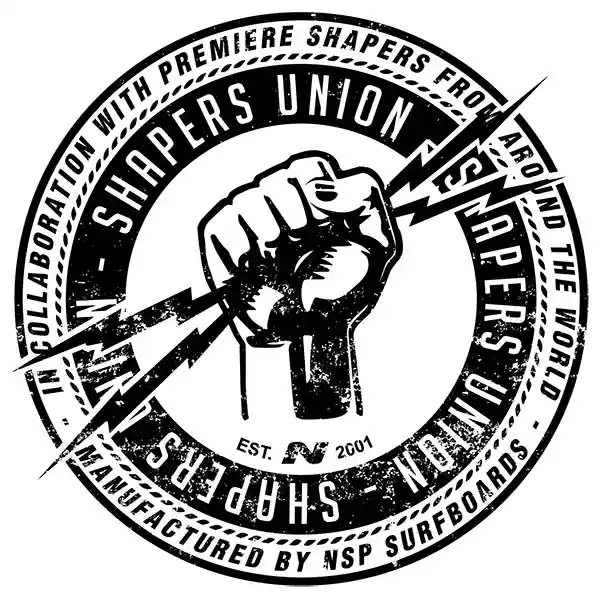 Pit Cruiser construction diagram
A high-performance, handmade board using proven construction techniques with a satin rub for a custom board finish.
–  Traditional custom-shaped polyurethane (PU) core.
–  3.6mm Wood stringer for strength and rigidity.
– Glassing: 40z + 4oz deck and 4oz bottom with fiber-reinforced tail patches.
For more PU boards with a more classic look and feel, check out the NSP Fighting Fish, Hooligan, the Dream Rider, Sleep Walker, King Fish, or Endless.
Available in clear PU coat only, PU Pit Cruisers come with smooth entry rockers, and well-defined single concaves going into slight V.
Carl talks Slot Machine vs. Pit Cruiser
These have long been the standard for most brands and are the most widely and affordable option still out there. Due to the core's density, a Pit Cruiser will sit a little lower in the water. High-performance riders appreciate this feel as it allows you to keep your rail under and gives that slicy or "knifey" ride. CSE, Protech- or Elements boards have an EPS core with different characteristics.
Being a touch heavier also helps PU boards to handle choppy conditions better and are less prone to being bounced around. Sitting lower in the water also has its benefits to barrel riding, providing more hold in hollow waves.
Squashed tail & fins positioned close to the tail
Designed as a pure thruster, a Pit Cruiser comes with 3 FTU fin boxes and is compatible with Futures® Fins. (fins not included)