Description
Double Vision color options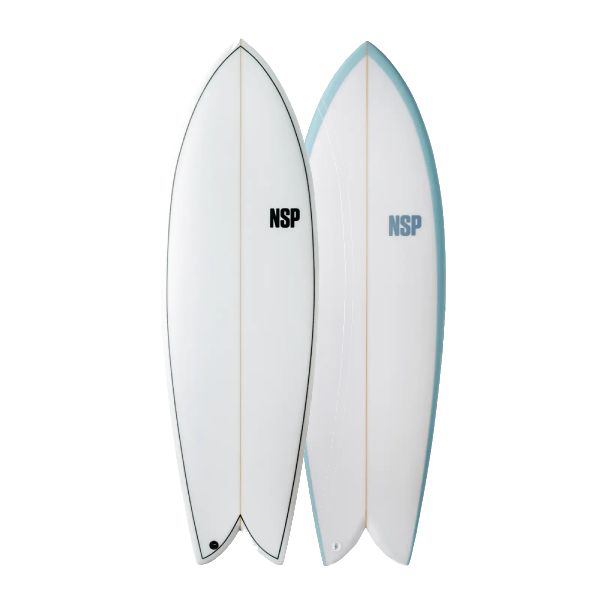 Who's the Double Vision PU for?
Fish shapes are quite versatile so you're bound to see surfers riding them in a wide variety of conditions from mushy (or hollow!) beach breaks to reefs and points. For the average surfer, fish surfboards are especially good for cruisey and mellow reefs or beach breaks and long rippable points in the waist-high to overhead range because they're super fast and easily generate speed which always helps in slower conditions.
You can surf a fish in big waves, if you've got the skills. On that note; anyone who's tried a Double Vision has given it back with a smile on their face – it really is core-quiver material for anyone with average conditions at their spot.
Double Vision PU Construction
Double Vision PU construction diagram
• Lay-up: Deck 4oz + 6oz and 6oz +4oz with a butterfly patch for the bottom.
• Traditional custom-shaped polyurethane (PU) core combined with a wood stringer.
• High-quality materials finished with a satin rub for a custom board finish.
• Wood center stringer for strength, flex, and rigidity.
• NSP designed FTU fin boxes (compatible with Futures®).
• Polyester deep satin rub.