NSP's CocoFlax Technology wins "Product of the Year" at 2019 Paddle Expo
Last week saw the Paddle Expo in Nürnberg, Germany. Lauded as one of the biggest conventions in the industry, manufacturers and retailers come together to discuss trends, product development and of course to present their current line-up.
In that vein, the Product of the Year award is a tradition of the expo where manufacturers have a chance to present their very best products or developments they are particularly proud of.
Being committed to greener board-tech, we were excited to put our CocoFlax construction in the limelight, as it combines the very best green construction technologies available to us, accumulating in a board that's both light and strong and has a unique look to it that reflects its sustainable building methods.
Reduced waste
Conventional board shaping requires a "blank" from which the final shape is created, whereas SecureCell EPS goes about creating the required shape inside a mould, thereby reducing the amount of waste produced by 95%.
Renewable resources
Both the CocoMat layups and the newer Flax rail fibers are made from renewable resources. The coconut husks we use for our layups are sourced from an organic farm outside our production facilities in cooperation with Harmless Harvest, a very cool company making the world a better place with delicious Coconut water.
But the construction of the CocoFlax boards also benefits from flax fibers. Reinforcing the rails with this renewable resource drastically improves strength and rigidity, plus it contributes to a much greener footprint of your board.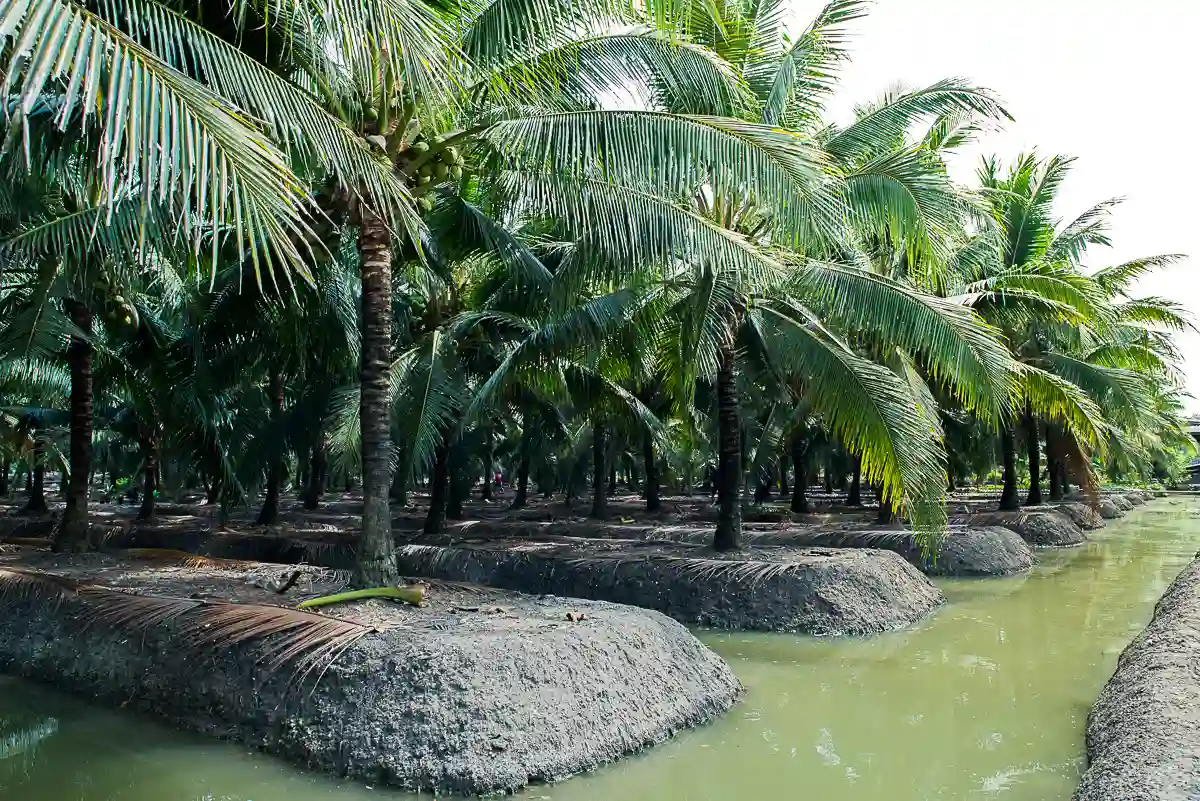 Greenpoxy®
Bonding the different green materials used still requires a certain amount of epoxy resin, but by using Greenpoxy® 33 from Sicomin, the resin used contains 35% plant- and vegetable matter, drastically reducing the amount of harmful products in the production process.
Water-based dye coloring
Alcohol or a solvent-based dye are harmful to the environment, which is why we use a water-based dye for our boards, for a similar result.
Innovation and the various green technologies described earlier are the only way forward for NSP and we are proud to announce that today, 90% of our boards meet the strict standards of Sustainable Surf, a non-profit organization tracking greener manufacturing methods in the surfboard industry.
2019 Product of the Year
It is therefor no surprise that CocoFlax is recognized as "Product of the year", as it looks good on the water, but even better on paper. At NSP, we're excited about sustainable production processes and believe this is the way forward.
Alongside Cobra (largest surf and paddle board manufacturing facility in the world), we have been using coconuts in the development and production process of our CocoMat boards . More recently we pursue green technologies together with Harmless Harvest, Sustainable Surf and Sicomin. So to be awarded for these efforts at one of the bigger conventions in the surf industry is the icing on the cake for us, rewarding the R&D team and the work that went into these technologies.
Featured in the image below is the CocoFlax Allrounder, however we offer this award winning technology in many of our most popular SUP and surf board shapes.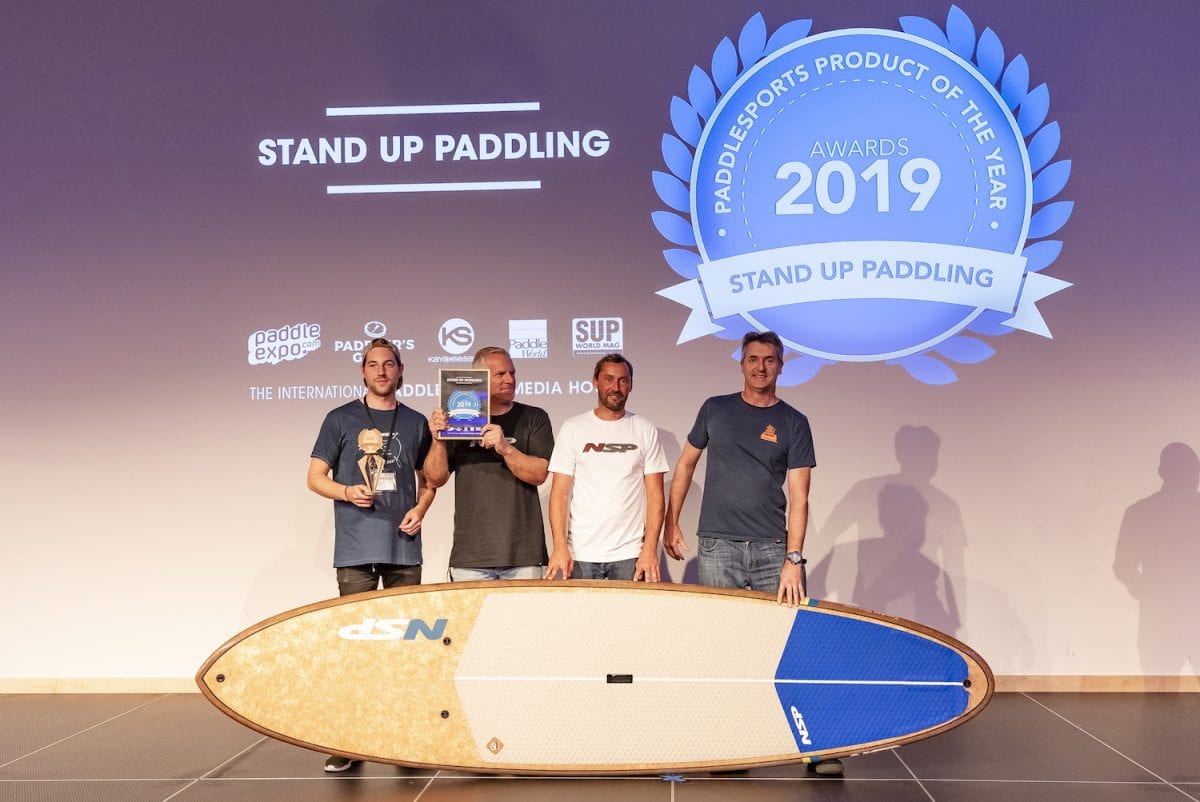 Big thanks to Paddle Expo and Philippe Doux from Kayak Session Magazine!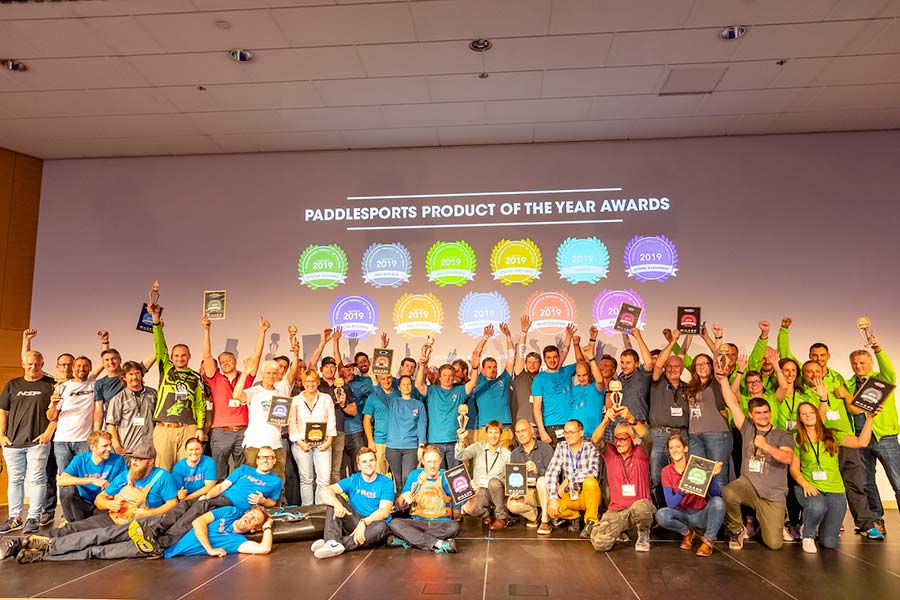 Related posts
"Stand-Up Paddle Pro Racer – the most memorable year of my life" NSP's Marcus Hansen 1) For people who don't know you yet, who is Marcus Hansen? I am 24 years old and sport is my life. Sailing was my main sport previously. I represented New Zealand in sailing from the age of 13. I…

True performance soft surfboards from NSP! NSP P2 soft surfboards are the ultimate boards for intermediates, beginners, rentals and surf schools. These wave catching machines will have you surfing in no time. Upgrade the FCS compatible fins and unleash performance that will put a smile on any surfers face.