Description
A word on the Equalizer CSE & big wave surfing

Compared to other high-performance boards in our line-up, The Equalizer stands out as bigger, thicker and heavier. Riders will want to catch waves without that same monster overtaking them, and this is where paddling speed is essential. Excessive length helps your paddling speed, along with some thickness that allows you to knife into the wave early, negotiate the drop and plant some rail in the water.
More weight will also allow you to get the necessary momentum and will counter the updraft you will have to deal with when you are catching waves at some of the bigger wave spots.
If you are in the business of conquering some very serious waves, getting an Equalizer is the ticket. Where owning a legit big wave gun used to require an experienced rhino shaper, you can now hit up your favorite shop on your way to Indo or Portugal.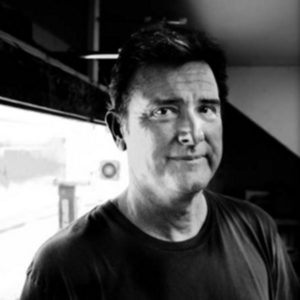 Shaper's Union
The Equalizer is a Shaper's Union creation, a collaboration between NSP and world-class shapers like Carl Schaper. Established to bring new energy and high-performance to the surf line-up, Shapers Union is NSP's way to showcase the incredible skill and talent of some of the most accomplished shapers in the world.
Residing on the island of Oahu, Carl Schaper operates from the legendary Sugar Mill, creating some of the best guns and pocket rockets for surfing royalty from Hawaii and beyond. His knowledge of shaping and construction is an essential part of the Shaper's Union DNA. 
Equalizer CSE construction
Equalizer shapes are designed with NSP's custom surf lay-up featuring a 36g EPS core, 12mm wood stringer, and proven Hawaiian Gun glassing combinations. For the exact glassing specs, check the table below:
| | | |
| --- | --- | --- |
| Layup | Deck (oz) | Bottom (oz) |
| 7'4" | 4 + 6 + 4 | 6 |
| 8'4" | 6 + 6 + 4 | 6 |
| 9'4" | 6 + 6 + 4 | 4 + 6 |
| 10'0" | 6 + 6 + 6 + 4 | 6 + 6 |